Recognizing Aviation and Aerospace Innovation in Science and Engineering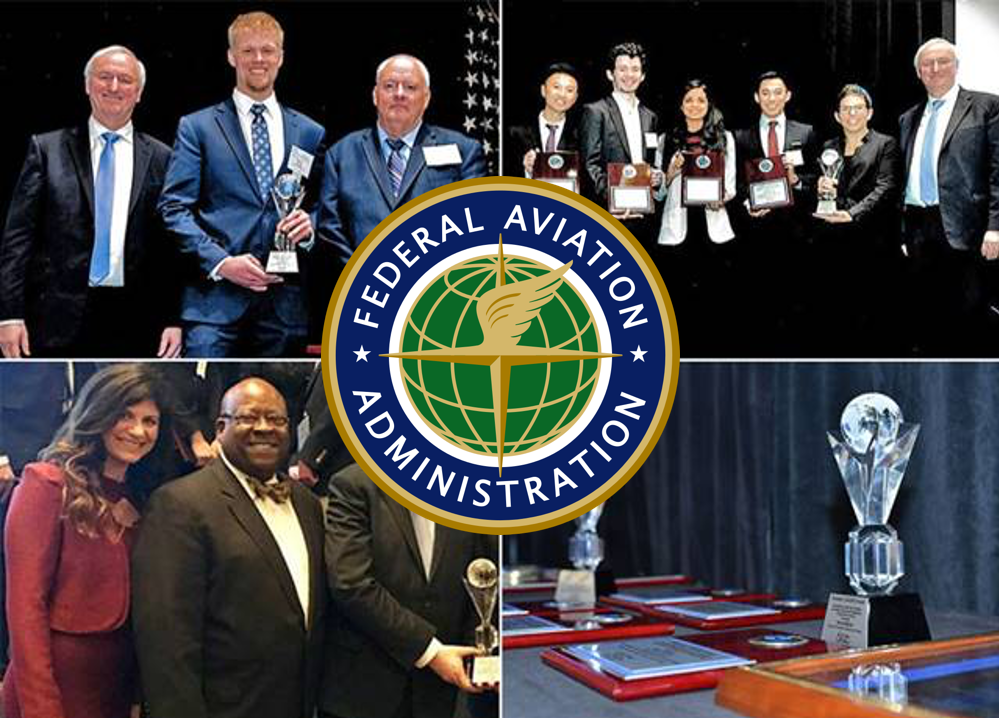 Through the Federal Aviation Administration (FAA), the Department of Transportation's RAISE Award competition recognizes innovative scientific and engineering achievements that will have a significant impact on the future of aerospace or aviation. Upcoming RAISE Dates: Expressions of Interest by February 14, 2020; Competition Submission Deadline: April 8, 2020
Calling all High School and University Students!
Do you have a creative idea that can impact the fields of aviation or aerospace? If so, we want to hear from you. 
Enter the RAISE Award competition today!
Through the Federal Aviation Administration (FAA), the Department of Transportation's RAISE Award competition recognizes innovative scientific and engineering achievements that will have a significant impact on the future of aerospace or aviation.
Award Divisions:
There are two award divisions:
High School
University
How to Enter:
Step 1: Individuals or teams are asked to submit an Expression of Interest (EOI) by 12:00 PM EST on Friday, February 14, 2020, by emailing the following information to Patricia Watts (patricia.watts@faa.gov):

Names of sponsoring teacher/faculty and candidates;
Name of educational institutions with which candidates are affiliated;
Telephone and email addresses for nominating official and each candidate;
A title and synopsis of the concept, limited to no more than two pages, providing a high-level overview of the proposed project and impact of the related research.

Step 2: Submit a full competition package by noon ET on Wednesday, April 8th, which will include a nomination letter from a teacher/faculty, student transcript and full project description. Visit the Federal Register RAISE notice for full details.
Eligibility:
To be eligible to participate, students must be U.S. citizens or permanent residents. Students may participate and be recognized as individuals or in teams.
For the high school division, students must have been enrolled in at least one semester (or quarterly equivalent) at a U.S. high school (or equivalent approved home school program) in 2019.
For the university division, students must have been enrolled in a U.S.-based college or university for at least one semester (or quarter equivalent) during 2019.
Prizes:
At the option of the FAA Administrator, the FAA will pay for invitational travel expenses to Washington, DC for up to four representatives of the winning team(s) to attend an awards ceremony and/or present their project(s) to FAA and DOT officials.
Expected to be announced in 2020, a trophy with the student's name and date of award will be displayed at the Department of Transportation and a display copy of the trophy will be sent to the student's school. (If part of a team, each selected student will receive a plaque).
Upcoming RAISE Dates:
Expressions of Interest by February 14, 2020
Competition Submission Deadline: April 8, 2020
Questions? Contact: Patricia Watts, Ph.D., Federal Aviation Administration, patricia.watts@faa.gov
James Brough, Federal Aviation Administration, james.brough@faa.gov