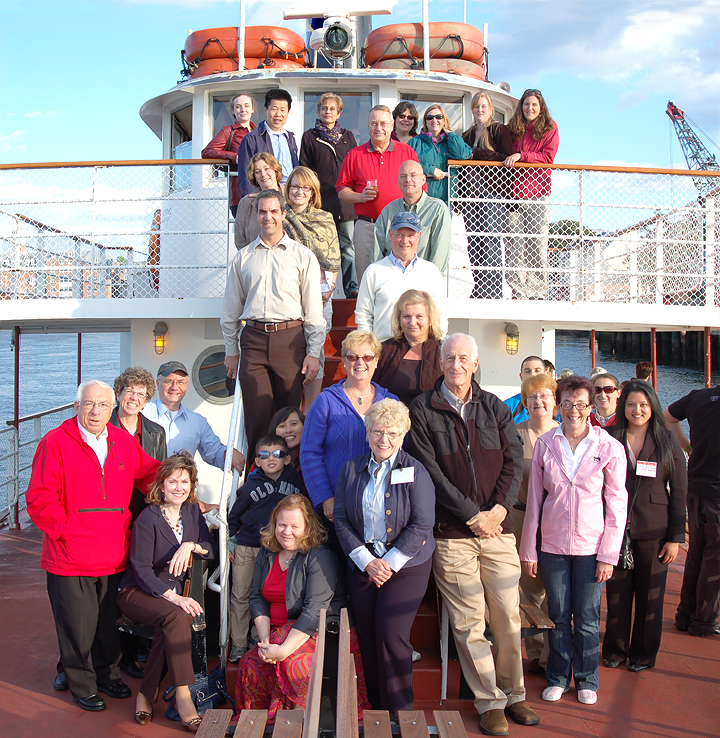 Director: Antoinette Galvin
University of New Hampshire Research Professor and NH Space Grant Consortium Director Toni Galvin joined NHSGC in 1999. Her research interests include solar wind composition.
Assistant Director: David Heirtzler
David Heirtzler is a physicist and research engineer at UNH, and has been working on Space Grant since 2016.
Outreach Coordinator: Jan Heirtzler
NHSGC Business Manager: Linda Tibbetts
Linda is Assistant Director of the Earth Systems Research Center at UNH's Institute for the Study of Earth, Oceans, and Space, and is the NHSGC business manager.
BAE Systems of N.A. Representatives: Katherine Reagan and Peter Bird

Community College of N.H Foundation: Lisa Clark
Ms. Clark is the Development Coordinator for The Foundation for NH Community Colleges.
Dartmouth College Representative: Jim LaBelle
Physics Department Chair and Professor of Physics and Astronomy Jim LaBelle is an experimental space plasma physicist.
McAuliffe-Shepard Discovery Center Representative: Jeanne Gerulskis
Executive Director of the McAuliffe-Shepard Discovery Center, Jeanne Gerulskis has been affiliate representative to the NH Space Grant Consortium since 1999.
Mount Washington Observatory Representative: Brian Fitzgerald
Director of Education for the Mount Washington Observatory, Brian administers the educational programs on the mountain.
Plymouth State University Representative: Eric Hoffman
PSU Professor of Meteorology, Eric Hoffman's research includes synoptic and mesoscale meteorology. He has also worked as a part-time broadcast meteorologist for WGY-AM Radio in New York.