BIG Idea Challenge proposals due January 16, 2020
This year's BIG Idea Challenge is seeking robust proposals from universities affiliated with their state's Space Grant Consortium (or partnered with an affiliated school) for sample lunar payloads which can demonstrate technology systems needed for exploration and science in the Permanently Shadowed Regions in and near the Moon's polar regions.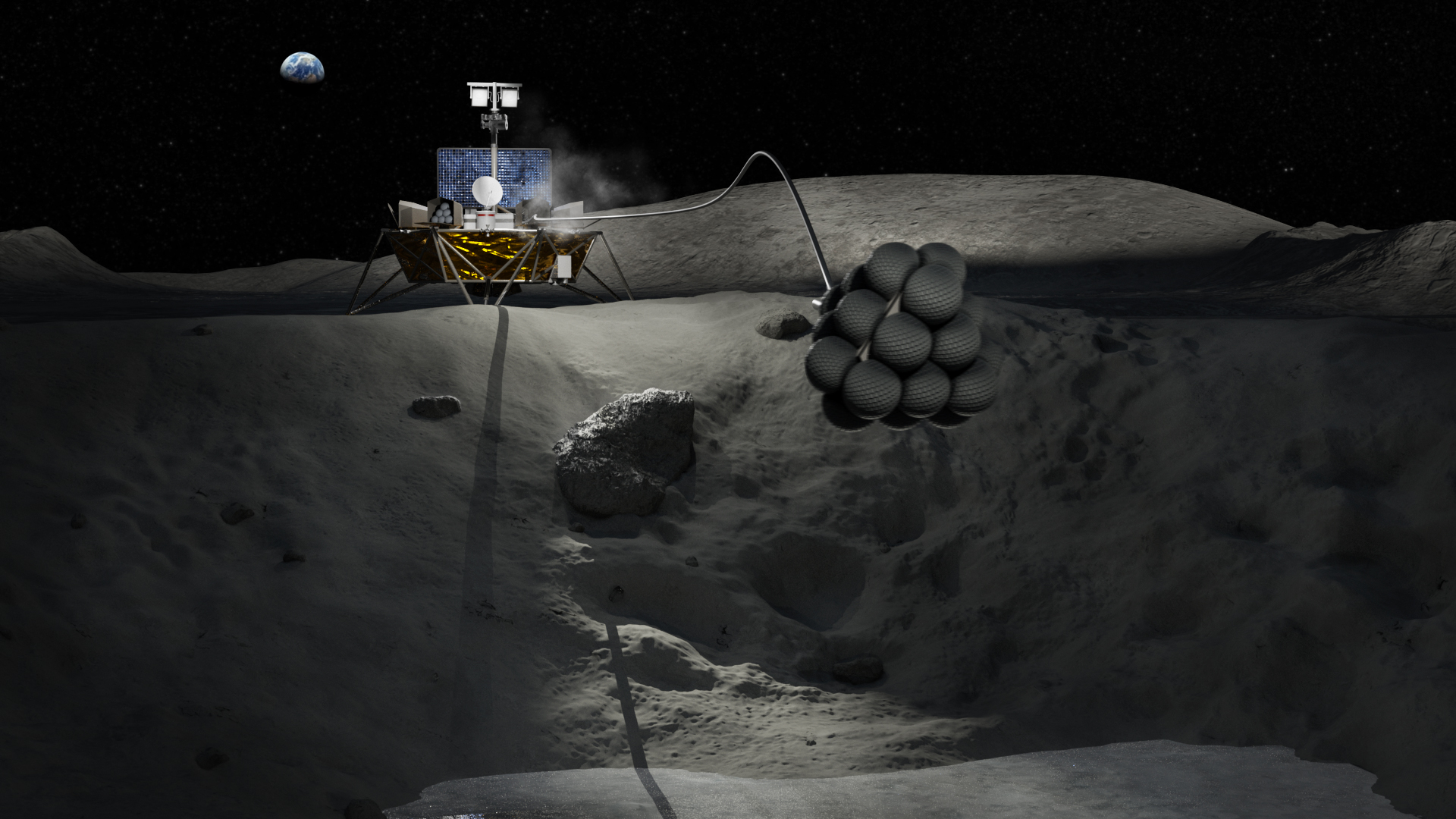 The deadline to submit a proposal for NASA's Breakthrough, Innovative, and Game-changing (BIG) Idea Challenge is Thursday, January 16, 2020 at 11:59 PM Eastern.
Selected teams will receive awards ranging between $50,000 and $180,000 to bring their ideas to life!
Interested and eligible teams must prepare a 15-20 page proposal and a 2-3 minute video outlining their project. Complete details on the Proposal submission requirements can be found on the BIG Idea Requirements and Forms Page.
IMPORTANT INFORMATION REGARDING THE PROPOSAL SUBMISSION PACKAGE: Three (3) unique documents must accompany each proposal submission package (there will be separate fields to upload each of these individual documents on the Proposal Submission Form):
Vendor W9 Form from the proposing university (to be completed by the accounting department at the university)

A template Vendor Form can be downloaded from the Resources section of the Competition Basics page on the BIG Idea website (linked above)

Note: Teams may receive a pre-filled W-9 form from their institution's accounting department. This form is equivalent to our "Vendor/W-9 Form," and is considered an acceptable substitution.

Signed "Letter of University Support" from the Dean of Engineering, Department Chair, or appropriate alternative authority from the proposing university

Teams must submit the provided template letter of University Support, which can be downloaded from the Resources section of the Competition Basics page on the BIG Idea website (linked above)

Signed letter of support from the state Space Grant Director or Assistant/Associate Director indicating awareness of the proposal and agreement to distribute augmented funding from the National Space Grant for the BIG Idea Challenge team in a timely manner to the proposing university, should your project be awarded funding for the BIG Idea Challenge.
5-10 finalist teams will be selected to build their proposed concepts and provide results for robust proof-of-concept testing. Teams are encouraged to be creative and design their own accurate and realistically simulated testing scenarios that prove readiness to support a near-term lunar mission.
Finalist teams will receive funding to continue developing and testing their concepts and prototypes, and will be invited to present their proof-of-concept results to NASA and industry judges at the 2020 BIG Idea Forum, tentatively scheduled for mid-November, 2020. A wide range of award sizes is expected (in the range of $50,000 - $180,000), depending on the scope of the work proposed.
For full competition details, including eligibility requirements, design constraints, and submission guidelines, please visit the BIG Idea Website.
Be a part of something BIG!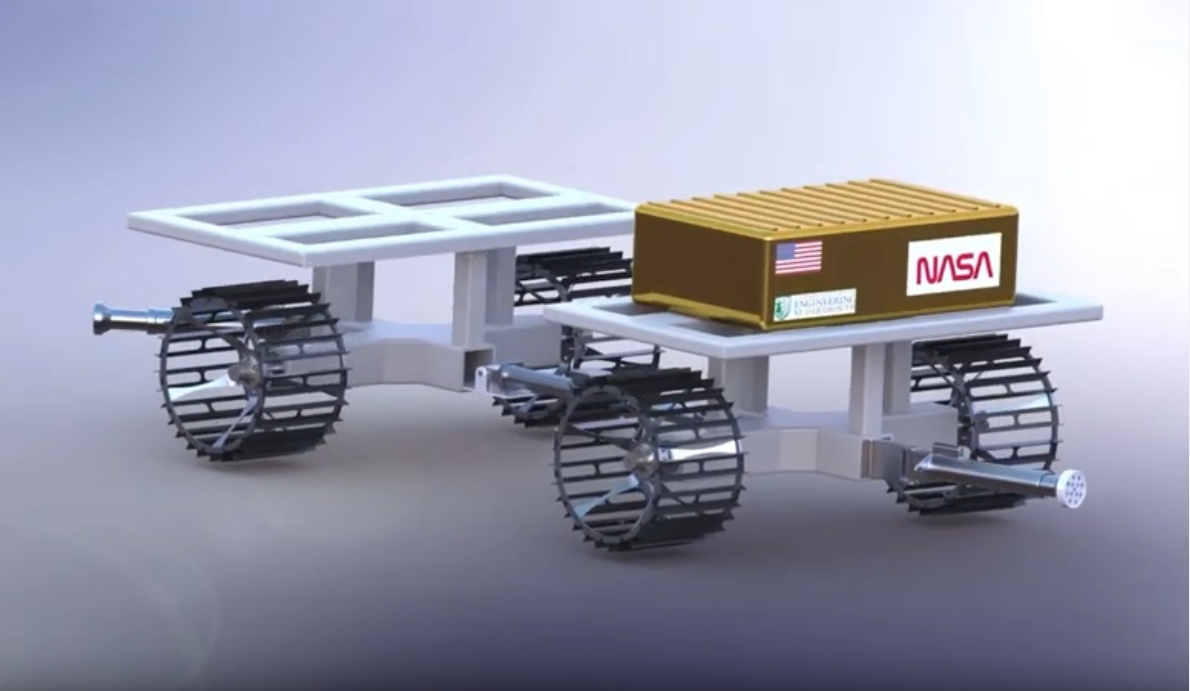 Thayer School of Engineering at Dartmouth's entry in NASA's BIG Idea Challenge. SHREW: Strategic Highly-compliant Roving Explorers of other Worlds, a lightweight, modular, extremely mobile and maneuverable remote vehicle.