Apollo Missions 50th Anniversary Year (2018-2019)
More content will be added as it becomes available -- please check back frequently in coming months! Also be sure to follow the
McAuliffe-Shepard Discovery Center
, as they plan events around this anniversary.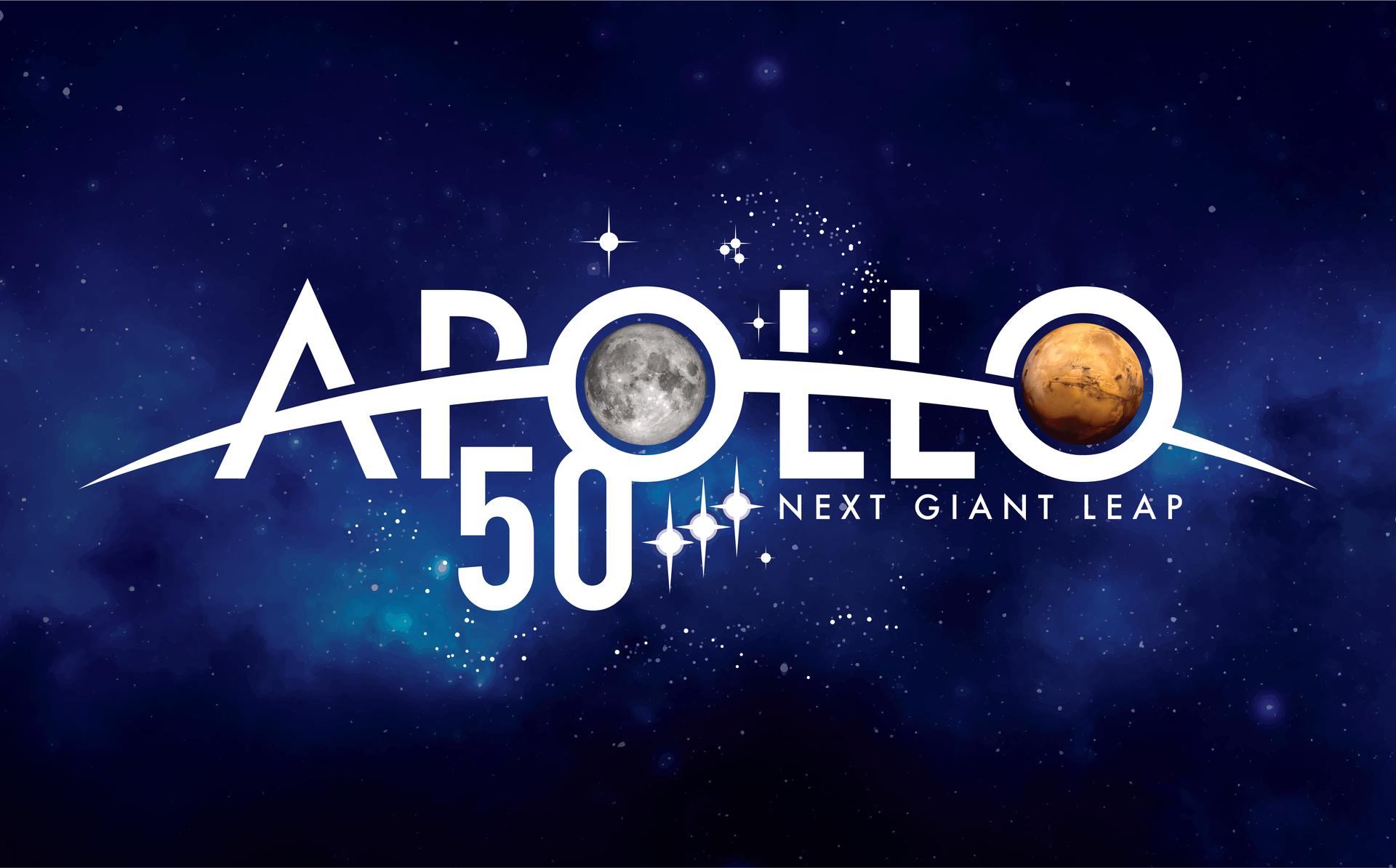 NASA's 50th Anniversary Website: Next Giant Leap
Brief history of the Apollo program, with national event listing and media resources
https://www.nasa.gov/specials/apollo50th/
NASA's Apollo Mission Pages
News and feature stories about Apollo missions, K-8 resource lists, image and video archive.
https://www.nasa.gov/mission_pages/apollo/index.html
Designed to enhance students' understanding of and engagement with Science, Technology, Engineering and Math (STEM), through our nation's space program and the 50th anniversary of the first Apollo moon landing on July 20, 2019. Organizations with strong STEM components and plans to celebrate the first Apollo moon landing were invited to share ideas and develop collaborations; watch the site for information how to get involved in the resulting initiatives, a nationwide map of events, plus educational materials and resources for all audiences.
NASA Spinoffs: Technology Transfer Program
Highlights of NASA-developed technologies that benefit life on Earth. Use the search function to return results related to the Apollo program.
https://spinoff.nasa.gov/
NASA 3D Resources
3D Models (some printable on retail-level 3D printers) for spacecraft, landing sites, craters, asteroids, antennae, even nebulae!
https://nasa3d.arc.nasa.gov/models
Audio from Apollo 11 program
Hear hours of audio from mission control and the Apollo 11 astronauts
https://archive.org/search.php?query=Apollo%2011%20MOCR%20ACR%20Collection
NASA Museum Alliance
NASA hub for science centers and museums, planetariums, libraries, etc. Find one near you!
https://informal.jpl.nasa.gov/museum/
Please note: The following links are not funded or endorsed by NASA, but the webmaster feels they would be helpful in a classroom or informal education setting, and this particular list of links isn't available elsewhere.
Lunar and Planetary Institute
Founded at the height of the Apollo program in 1968, the Lunar and Planetary Institute (LPI) is proud to share our resources with the world as we celebrate the 50th anniversary of Apollo and look to the future. Below are links to LPI's collections of lunar science and exploration resources as well as links to resources available for your Apollo anniversary events.
https://www.lpi.usra.edu/apollo50/
News and calendar: https://www.lpi.usra.edu/education/resources/news/
National Informal STEM Education Network (NISE)
Lesson plans and toolkits for Apollo 50th and other STEM subjects
http://nisenet.org/moon50

NEA Lesson Plans
K-2 and 4-12 lesson plans relating to the anniversary of the first moon landing
http://www.nea.org/tools/lessons/63339.htm
Middle School Science Activities: The Moon
Free lesson plans by Liz Larosa
https://middleschoolscience.com/earth-science/space-science/moon/
Smithsonian National Air and Space Museum
Well-illustrated, in-depth history of the Apollo program
https://airandspace.si.edu/explore-and-learn/topics/apollo/apollo-program/landing-missions/apollo11.cfm
3D digitization of Apollo command module interior (includes virtual "tour"): https://airandspace.si.edu/explore-and-learn/topics/apollo/apollo-program/landing-missions/apollo11.cfm
STAR.net NASA@ My Library
A National Earth and Space Science Initiative That Connects NASA, Public Libraries and Their Communities
http://www.starnetlibraries.org/portfolio-items/nasa-my-library/